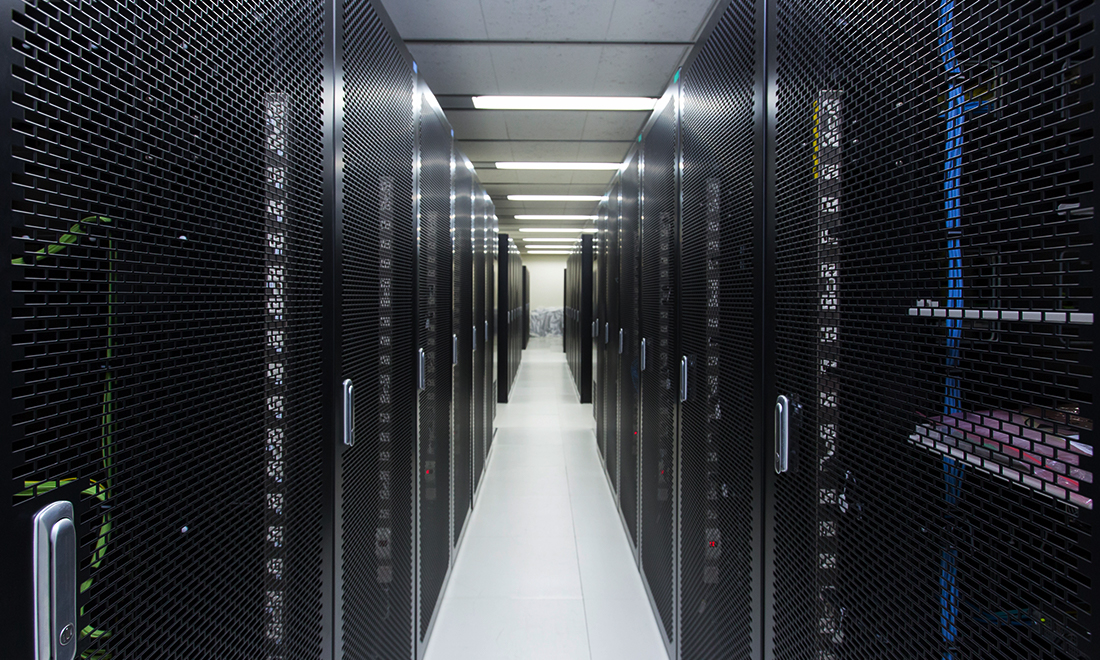 Leading the communications traffic of West Japan.
NTT DATA Dojima MMR
Osaka's Dojima district holds a strategic position regarding West Japan's communications traffic.
"NTT DATA Dojima MMR," a data center combining connective freedom and durability
NTT DATA Dojima MMR is located in the Dojima district, otherwise known as the "Otemachi of Kansai (business central of West Japan)," where the communications traffic of West Japan is concentrated. In addition to being an internet data center for the NTT Group, it is a "carrier-neutral data center" and functions as an "Internet Exchange Point (connectivity to the 3 major domestic IX)." Furthermore, with a durable facility and solid security, it continuously provides support towards your business for 24 hours a day, 365 days a year.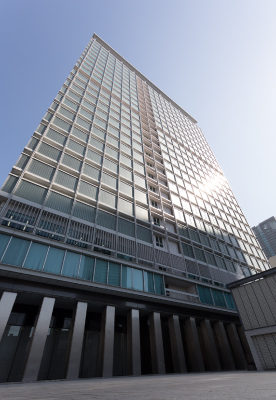 From the Edo Era to the Present.
The History of "Telecommunications"
in the Dojima Region
During the past 300 years from the Edo era to present day, the Dojima region had a deep bond regarding "Telecommunication." Edo's Middle Period. It was the time Dōjima Rice Exchange was established in the region as a place for collecting rice from all across Japan. The way to communicate the market price of rice, called the "Hata-Furi Tsushin (Flag Waving Communication)", was developed here in Dojima to notify other regions. By placing relay points on mountains or towers and using a flag size of a tatami mat (1.82 x 1.82 meters), market prices were said to be notified throughout West Japan, faster than a Hikyaku messenger (12 km per minute).
20th Century. What took the place of hata-furi as a means of communication were the telegram and telephone. In 1927, both the Osaka Central Telegraph Office and the Osaka Central Telephone Office were established in Dojima, playing an integral role in West Japan's telegram and telephone infrastructure.
Later in 1974, construction of the NTT DATA Dojima Building was completed. Although it has now become typical, this was a forerunner in the high-rise building-type data centers, and it has continued to support the communications traffic of West Japan.
Access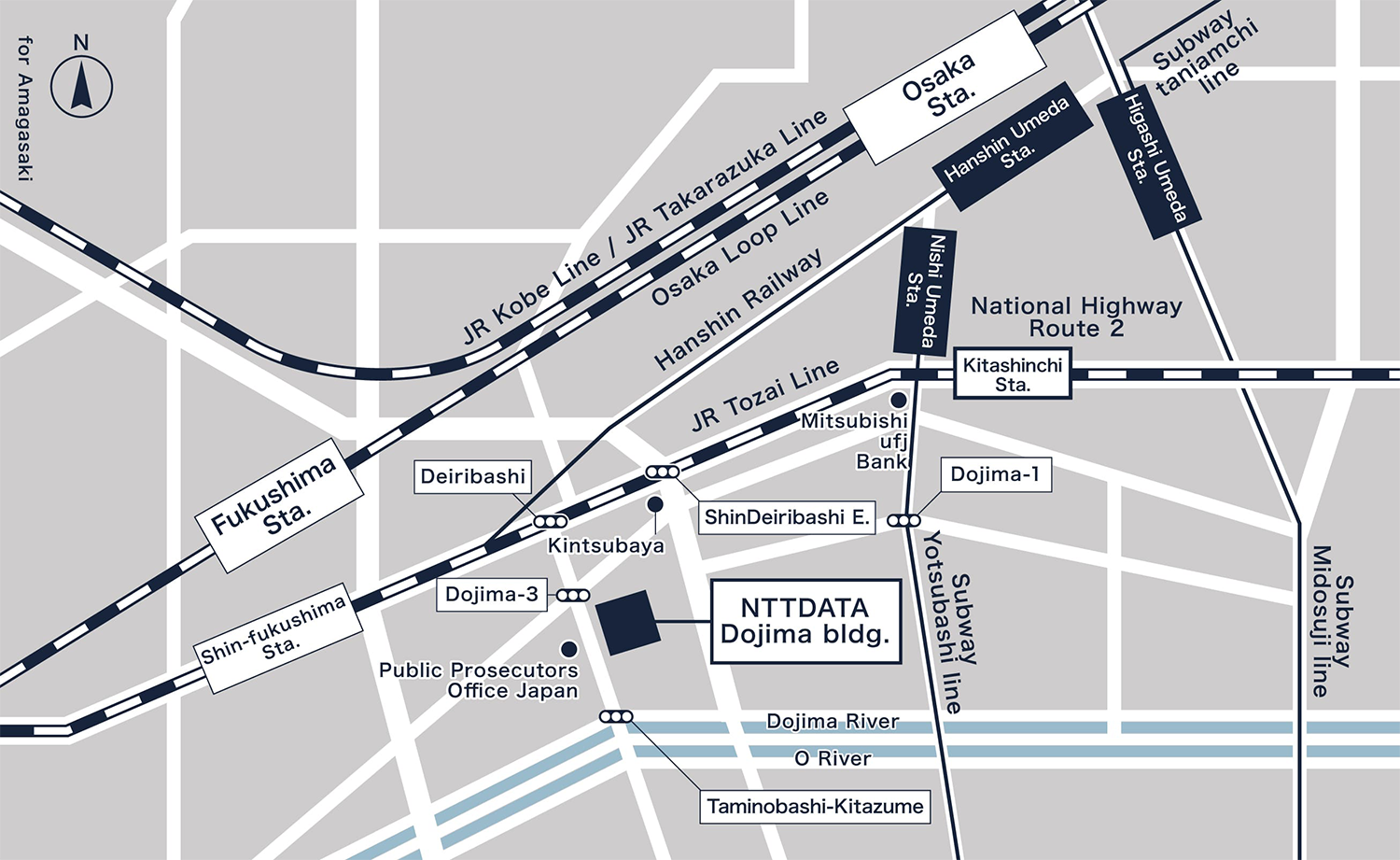 We are located close to JR lines, subway,Hanshin Railway and Deiribashi-exit of Hanshin Expressway, so you can acces with many different means of transportation.
JR Osaka Sta. 12 minutes on foot.
JR Kitashinchi Sta. 6 minutes on foot.
JR Fukushima Sta. 6 minutes on foot.
Osaka Metro Nishi-Umeda Sta. 12 minutes on foot.
Hanshin Railway Fukushima Sta. 12 minutes on foot.